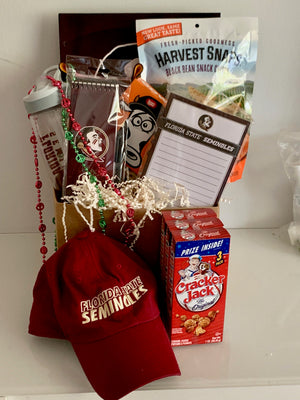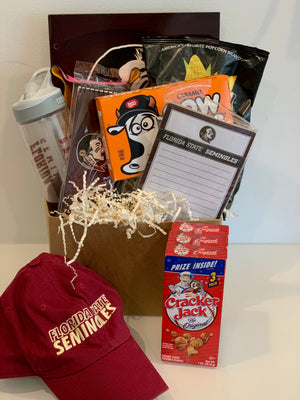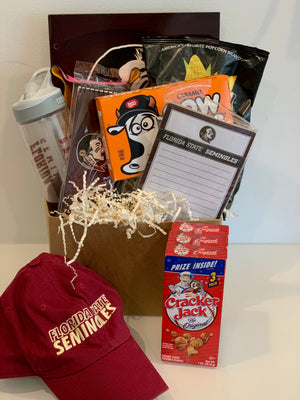 Welcome Aboard Special Basket
Move in for Fall is almost here! Show your new Nole's how great it is to be a Seminole by sending this amazing and delicious basket, right to their dorm room or college home! 
Add a personalized card to the basket to make your loved ones' day!
-Due to Covid-19 we are asking for at least 4 business days' notice for orders-
If you would like to request a different time, please contact us at info@dormbaskets.com.
**actual product assortment may vary from picture**