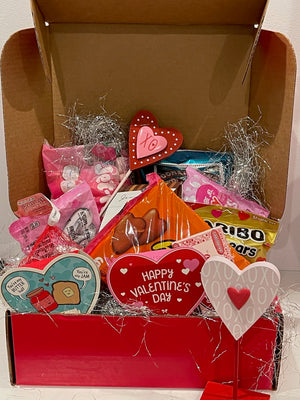 The Heartfelt Treat Basket
Share a delicious valentine that's sure to delight. Brimming with premium cookies, indulgent sweets and savory snakes. This basket also includes a heart – shaped box of premium chocolates.
Please see our Add-On's if you would like to add any of the Madison Social items to your order!
-Please place your orders by February 7th, 2022!-
If you would like to request a different time, please contact us at 954-477-1353 or info@dormbaskets.com.
**actual product assortment may vary from picture**