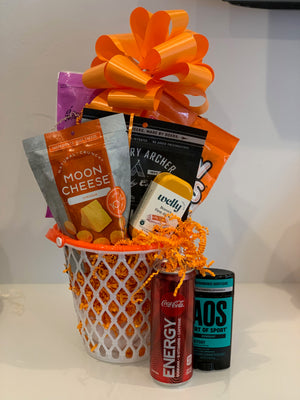 Madison Madness Basket
This basket is filled of munchies that all sports lovers will enjoy throughout the whole game! 
Theme around March Madness and offered throughout the year.
Add a personalized card to the basket to make your loved ones' day!
-Due to COVID-19 we are asking for at least 3 business days' notice for orders-
Please contact us at info@dormbaskets.com with any questions.
**actual product assortment may vary from picture**