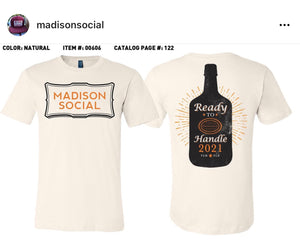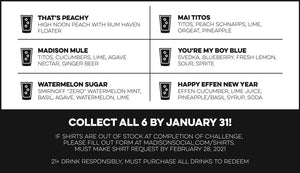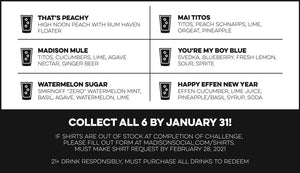 Madison Social Challenge Shirt & Gift Card
We are now offering the latest monthly challenge shirts and gift card combo package from the one and only Madison Social. The challenge shirt is the perfect addition to any basket for any occasion!
We will order shirts on the 16th and end of month. Once we receive we will ship out. Shirts may not always ship out at the time of the basket however, we will try our best to have them in sync with one another.